Doctors Who Make House Calls in Miami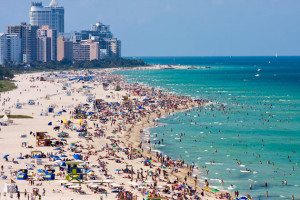 Doctors @ Your Home is located within Miami in the beautiful blue lagoon area directly across from the Miami International Airport. Miami has been hailed as one of the major leaders in international trade, finance, the arts, commerce, entertainment, culture, and even media. The city of Miami is also home to a wide range of corporate headquarters. Just to name a few are Hilton International, Hewlett-Packard Latin America, Tech Data, and Cisco systems. The city is also home to quite a few well respected hospitals and medical businesses in the country. These include Miami Children's Hospital, Baptist Healthy, and Holy Cross Hospital. At Doctors @ Your Home we make use of nine doctors in Miami. We receive up to 20+ calls per week with a wide range of requests. It can be anything from food poisoning to ear aches.
How do our services work though? Doctors @ Your Home provides a unique and useful service to patients. Curious as to how we help the community?
Seeing a Doctor in the Privacy and Convenience of Your Own Home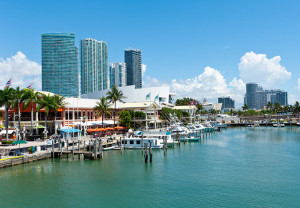 We know not everyone is able to get down to the doctor's office when they have a medical problem they need looked at. Who wants to wait for hours on end sitting in an uncomfortable chair waiting for the doctor to see them? Sometimes the time you're supposed to see the doctor can pass by too due to too many patient appointments in one day. It's boring, tedious, and above all takes away from your daily schedule.
What if the doctor could come to you though? Doesn't that sound nice? Well, you're in luck! Doctors @ Your Home comes to see you instead! Our main mission and service is to prove minor emergency quality medical attention to our patients in the convenience and privacy of your own home. We don't only do "house calls" at your home either! You can have us come to your office, hotel, and of course you home. We have highly qualified Allied Health Professionals and Physicians who are on call 24/7, 365 days a year. They are always available to help manage your medical condition, answer any questions you may have, and to treat you.
Don't hesitate to pick up the phone to give us a call if you have any questions or require our services. Your health is our first concern. Once you call our office you can speak with one of our friendly representatives who will take down your information over the phone. In a couple of minutes we can have one of our qualified physicians contact you directly.
Treatments Doctors Who Make House Calls in Miami Provide
Each medical condition is different and requires a different form of treatment. We know patients can be worried they may not get the same quality of care at home then they would receive when going to a traditional clinic. Not to worry though. Doctors @ Your Home provide the same quality of treatments as you would get at the doctor's office.
Each of our physicians and doctors are fully insured and licensed in their state. So you can rest assured you're in good hands. All exams our doctors and physicians do are confidential, thorough, and unhurried. So if you want to ask questions or want to know about your options, you can be guaranteed you'll be given the type of one-on-one attention you deserve when it comes to your health.
Just to name a few of the treatments we do are:
• Minor Burns
• Flu & Cold Symptoms
• Rash
• Abdominal Pains
• HIV Testing
• Sore Throat
• Rash
• Back Pain
• Pregnancy Testing
• and Many more
If you want to view the entire list of treatments we provide you can view them here.
Resources Online for Patients Provided by Doctors @ Your Home
We care about you as a patient. You deserve to be able to see a doctor when the time is right for you and not the other way around. If you ever need resources to do some medical research of your own on our website here were we have a number of resources you can view. Below is a brief description of each.
Medline Plus – This free information is the National Institutes of Health's Website that is for patients, their friends, and family. You can look up information on wellness, diseases, and condition in a language that is easy to understand.
WebMD – Another valuable source of health information, managing your health, and tools. The content you can trust and is credible.
Doctor Spring – This source offers free consultations. It's an online platform where patients are able to consult with licensed physicians anytime and from anywhere.
Doctor on Demand – A video chat service where we are able to provide cost effective, fast, and easy access to a few of the best healthcare providers, doctors, and psychologists in the country. Patients can have a video visit with these providers on their computer or smartphone at any time of the day.
We hope to hear from you soon!