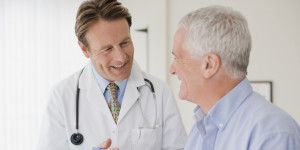 Whether you are accident-prone or an overly concerned parent, making an unnecessary trip to the emergency room can hurt your pocket book more than that trip and fall hurt your body. If you have ever stared at a bill from the hospital in astonishment, you may enjoy the convenience of Doctors who make house calls in Miami.
Many patients head straight to the emergency room or a critical care center after hours because their doctor is unavailable. This trip is often unnecessary and usually expensive. If you are wondering whether you should head to the emergency room or if the service of a home visiting doctor in Miami would help, here are a few times you will be better off inviting a doctor to your home:
Times you can call a home visiting doctor in Miami
Minor to Moderate Cuts and Gashes
Most scrapes and cuts you may be able to handle yourself. However, major spills on a bike, skates or the playground may necessitate a professional touch. Your home-visiting physicians in Miami can help dress and treat moderate wounds and cuts.
Additionally, if you need stitches removed our medical professionals can help with stitch and staple removals.
Minor Burns
You should always seek medical attention at an ER for severe burns. However, doctors and nurses can treat minor burns from your own home or workplace. Home visiting doctors in Miami will come to your home equipped with the tools necessary to ensure your burn is properly cared for.
Cold Symptoms/Ear Infections
You know your little one is sick and may need medication, but the doctor is closed. There is no need to sit in a hospital waiting room for several hours in the middle of the night only to be sent home with a prescription and a massive hospital bill.
A doctor house call in Miami will ensure you or your little one gets excellent medical care at an affordable price from the comfort of your home or hotel room. At-home doctors are equipped to test for strep throat as well.
Because a strep test can be uncomfortable, some children may actually respond better to the procedure if they are in a familiar environment.
Flu Symptoms
Severe vomiting and diarrhea is uncomfortable and exhausting. If you are especially concerned, call an in-home physician to help treat your symptoms. In some cases a simple medication can help ease nausea and allow you to get the rest you need without ever having to leave your home or hotel room.
Urinary/Bladder Infections
Patients, who have had UTIs or bladder infections in the past, usually know the symptoms well. A visit to the ER will result in the basic checkup and urine test. You can have this procedure done from your home, hotel or office. This saves you a trip and time you would have spent sitting in the waiting room.
Allergic Reactions
Allergic reactions can be scary, especially if they are new. So long as the patient does not have trouble breathing or show other signs of severe respiratory distress, you can safely use an at-home doctor to help eliminate the allergy symptoms quickly.
Vacation Medication/Refills
Did you forget your prescription at home when you came to town on vacation? Our medical professionals can ensure you get your refill in a timely fashion. Instead of spending hours trying to find a nearby physician with an open appointment, call Doctors at your home. Our medical professionals will come directly to your hotel room so you can get a quick check up and prescription write-up.
Blood work
Whether it is a pregnancy test, HIV testing or other labs, an at-home doctor can get the job done quickly in a more comfortable environment. You will save time and money while our doctors come to you. We can have your lab work completed in your home, at a hotel room or even in a private office at your place of business.
When to visit the ER instead of an in-home Doctor in Miami
There may be times that in-home doctor visits in Miami are not appropriate. Some situations warrant the care a hospital is more equipped to provide.
Head injuries: Head injuries can be deadly if left untreated. You may consider calling an in-home doctor if the injury does not appear to be severe, but you want to be safe. However, if you or your loved one loses consciousness, has difficulty speaking or vision loss you should seek medical attention at an ER immediately.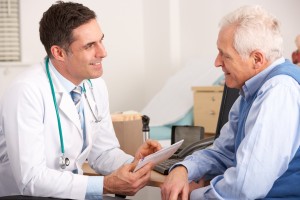 Accidental poisoning: In most cases, a quick call to your local poison control will set your mind at ease. However, sometimes the poison ingested can be so damaging, immediate medical care is essential. If your child swallows bleach or other poison, seek medical attention as quickly as possible.
Severe allergic reactions: Severe allergic reactions can result in the swelling of face, lips and limbs. If this happens, you should head to the ER for immediate medical attention. If swelling is left untreated, it could inhibit breathing.
Chest pains: While some chest pains are simply a sign of indigestion, chest pain paired with difficulty breathing and pain in the jaw could be a sign of a more severe condition. If you suspect a heart attack, call 911 right away.
Heavy bleeding: When you see a lot of blood, there is a good chance an ER visit is in order. Heavy bleeding postpartum or post-surgery should be treated immediately. If you throw up blood, seek medical attention right away.